Engineered wood products represent a bold step forward, not only in terms of ease of use, excellent performance, and cost saving characteristics, but in the environmental credentials they offer to specifiers and end users who are increasingly required to prove the eco ratings of the buildings they construct.
The performance of engineered wood products can be accurately predicted which means we can fine tune a design so that exactly the right amount of product is employed for any given situation. Södra Wood is a leading supplier of engineered wood products to the Great Britain and Ireland market and has a wealth of experience in the storage, handling and distribution of these high quality materials.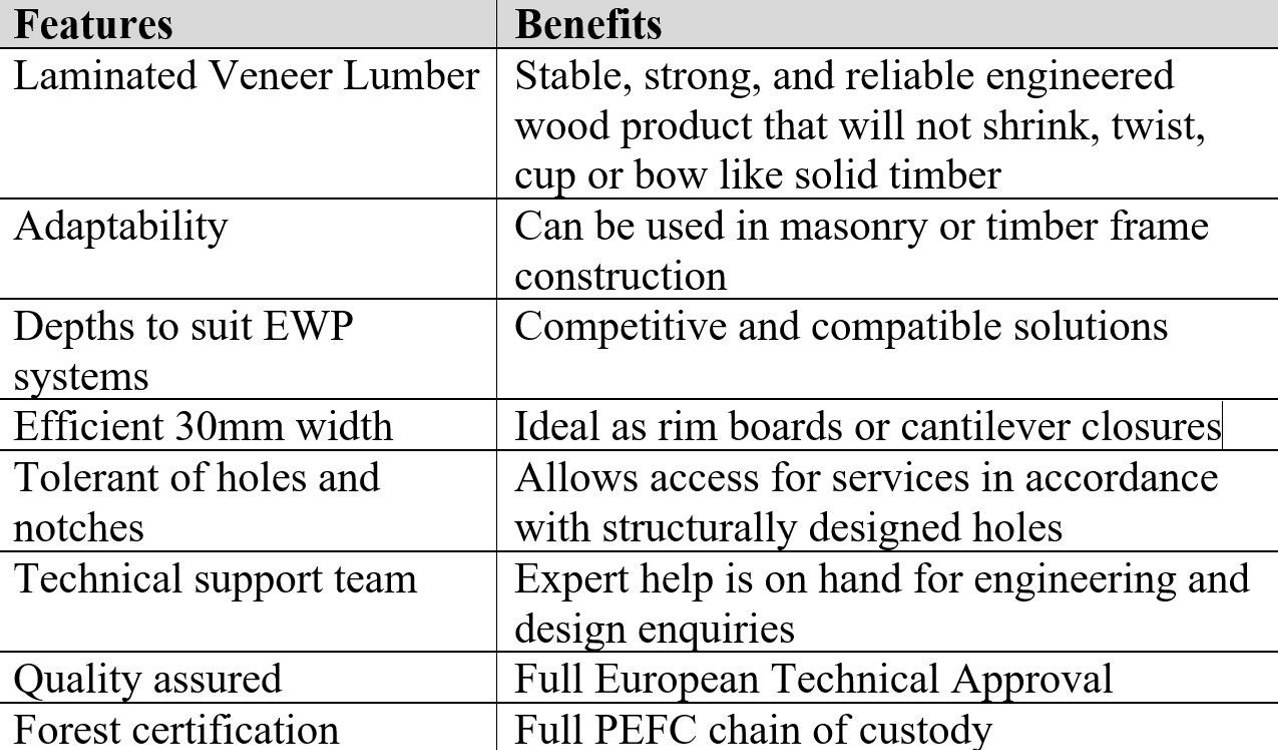 Full load orders (min 45m³ mixed loads) from landed stock are available on a 48-hour Just In Time (JIT) delivery basis. Delivery of part loads will be subject to other orders being available to fill the vehicle. All LVL Rim Boards are PEFC-certified.
View this product's full datasheet here.
Where now?
Return to:
Go to: