Engineered Wood Products represent a bold step forward, not only in terms of ease of use, excellent performance and cost saving characteristics, but also in the environmental credentials they offer to specifiers and end users.
The performance of Engineered Wood Products can be accurately predicited which means we can fine tune a design so that exactly the right amount of product is employed for any given situation. Södra Wood is a leading supplier of Engineered Wood Products to Great Britain and Ireland and has a wealth of experience in the storage, handling and distribution of these high quality materials.
Södra Wood carries a wide range of standard and system based glulam sizes. These are available for just–in–time delivery from either the Great Britain terminal in South Humberside (NHD) or the Ireland terminal in Wicklow (WTC), depending upon available specification. You can find the full range for each terminal overleaf. In addition to landed stock sizes, Södra Wood can also supply a wide range of other dimensions and grades of glulam to order as below.
Specification of special order glulam beams

| | |
| --- | --- |
| Grades | GL24C, GL24H, GL28C, GL28H, GL30C, GL30H |
| Species | Spruce or Pine |
| Finish | Industrial (one sawn face of PAR) and Visual |
| Thickness | Minimum 38mm up to Maximum 280mm |
| Depths | Minimum 80mm up to Maximum 1680mm |
| Lengths | Minimum 2m up to Maximum 22.5mm |
| Delivery | Direct to you or via the terminal |
| Availability | Typically 2 to 4 weeks depending on specification |
| Restrictions | Total min. order volume 5m2 |
| *Some thickness/depth/length combination restrictions apply | |
Full load orders (min 45m³) from landed stock are available on a 48-hour Just In Time (JIT) delivery basis. Split packs and pack cuts require an additional three-day lead time. Delivery of part loads will be subject to other orders being available to fill the vehicle, and may incur a part load charge. All products are PEFC certified.
View this product's full datasheet here.
Glulam Decking Elements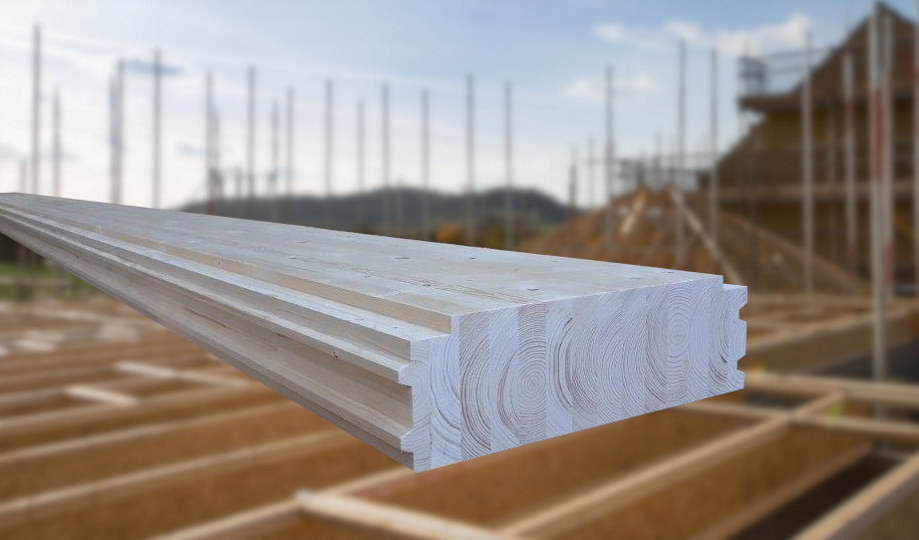 Södra Wood is now able to offer a range of glulam decking elements for use in load bearing and non-load bearing floors, ceilings and roofs. These products are available in a variety of thicknesses and widths to suit your application, and can be supplied in both visual and non-visual finishes. Ideal as an eco-friendly cost-effective alternative to beam and block or concrete floors, where high quality feel and performance are required.
View this product's full datasheet here.
Where now?
Return to: