Södra Wood Treatment Cycles and Specifications – Declaration of Performance
This appendix is to be read in conjunction with the relevant DOP for the untreated item and covers the following applicable standards: EN 14081-1, EN 14080, EN 13986 and DIN 1052:2012.
Södra Wood treatment processes meet the appropriate preservation requirements of BS8417. Certain situations require Use Classes that are different to those shown as the "standard" cycles above. There are Use Class 2 situations for roof trusses for example, CLS may be required Green High Pressure Treated and Carcassing may be required Yellow Low Pressure Treated.
Södra Wood cannot know your particular specification requirements and does not advise that the parameters above are appropriate for your specific requirements under the products heading. Your treatment requirements should be specified based on your client specifications which in turn should be based on Use Class, Service Life and, if appropriate, Treatment Type.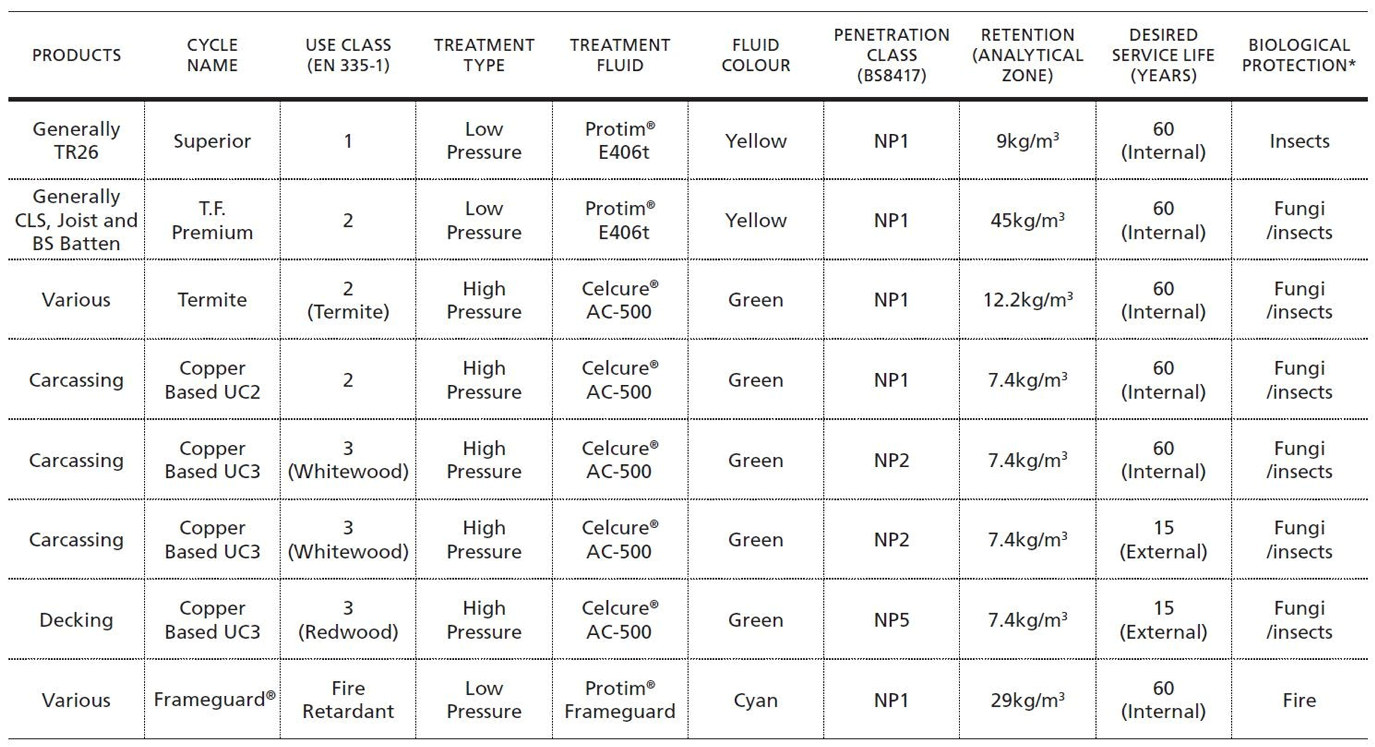 Please note: Protim®, Celcure® and Frameguard® are trademarks of Protim Solignum Limited.
View the full treatment cycles and specifications datasheet here.
View our information sheet and biocidal products regulation guide specification, safe handling, processing and waste disposal guide here.
Where now?
Return to:
Go to: